interlinkONE and Grow Socially are adding depth to their lineup, and it is happening right at the top.
Donna Vieira, the newest member of the team, has just completed her first week as the new Vice President of Marketing – for interlinkONE, Grow Socially, Qreate & Track and iFlyMobi.
Donna comes from a background replete with diverse experiences, ranging from finance to college admissions. She has a Bachelor's degree in Human Development and Sociology from Colby-Sawyer, and is finishing up her Master's degree in Organizational Leadership at Southern New Hampshire University.
She'll be using all of that experience here at 21 Concord Street, where no two days are the same. That is what she is looking forward to most.
"It's going to be a mix of overall marketing tasks, marketing for our companies," said Donna. "As well as working with the team to market for our clients. I'll also be directing the operations for the marketing and Grow Socially teams."
Donna has some lofty plans for the future of the companies – both long and short term. "We are going to make some exciting changes," said Donna, an avid traveler. "I know how great of a team we have here – it's an incredibly strong team – and I am very excited to be working with them."
Donna was no stranger to interlinkONE and Grow Socially prior to taking the position. "I have always viewed these companies as progressive and forward-thinking," said Donna. "I have always thought that these companies have been able to dictate the space, and dictate the direction of the industry.
"John (Foley) is a thought-leader, and working behind John, everyone becomes a thought-leader. We can help to drive the direction of the industries that we support."
When it comes to marketing, Donna is thankful for the capacity to be creative on a daily basis. She noted the company's ability to deviate from the norm and diversify the client base as a point of differentiation in the industry. Additionally, she is excited to foster creativity among team members – essentially making client work more creative as a result.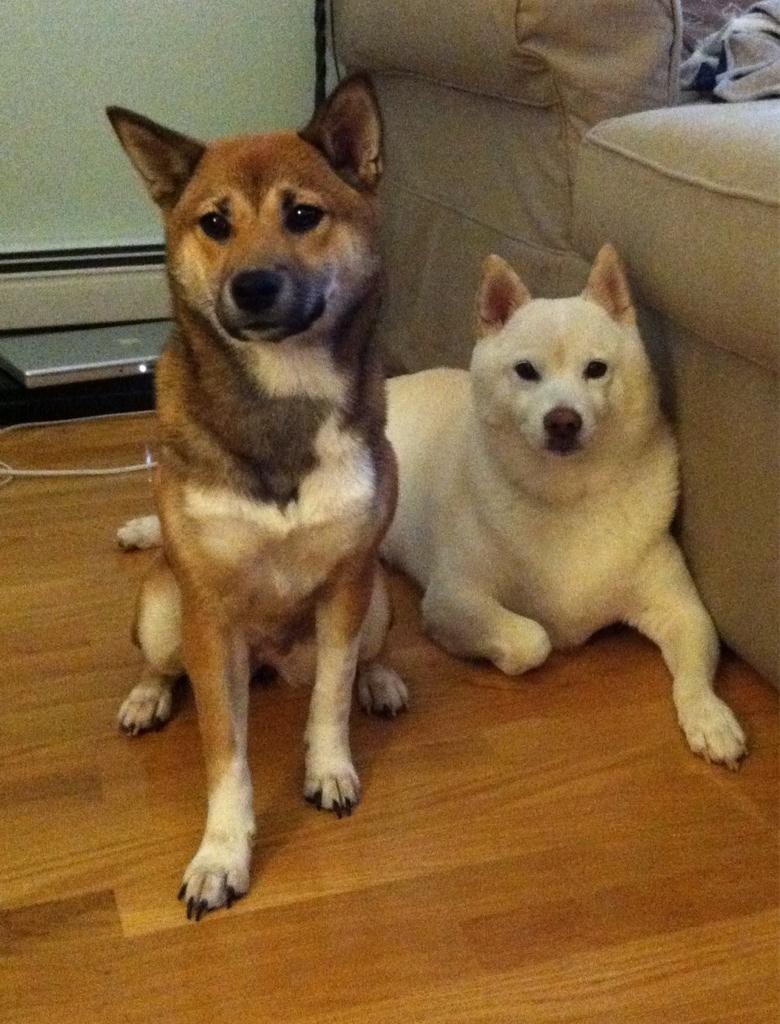 Outside of the office, Donna loves to ski. "It's my top hobby, stress-reliever, all of the
above," she quipped. Donna also has two dogs, both a Shiba Inu. "I spend a lot of time with them," she noted.
She is also a recent bride. Donna and her husband Nick were married a year and a half ago.
Donna is a diehard Patriots and Bruins fan, and is an avid attendee of country music concerts. "We always go to Kenny Chesney, the country music festival…I got my tickets for Jason Aldean at Fenway Park next summer," said Donna.
The team at 21 Concord Street is absolutely thrilled to have Donna on board. She has immediately brought optimistic growth to the office, and we know she will continue to do that for a long time to come.
 Donna Vieira Fast Facts
Favorite Movie: The Bourne Series
Favorite TV Show: Dexter
Favorite iPhone App: Twitter
Favorite Food: Steak
If you could pick the next interlinkONE/Grow Socially company outing, it would be…
"I've always wanted to go to Fiji. That's the panacea right? Perfect white sand beaches."